If you need to check how to write a professional statement, here is a template kindly offered by our personal statement writers to get you inspired!
MBA Personal Statement Example

I am writing this in lieu of my application for the Global MBA course in your renowned institution. While my undergraduate studies are not related to business, my work experiences made me realize that this is the career path that I want to traverse. With much fervor and determination, I am now taking a step closer to fulfilling my dream of completing a degree in the field that is very close to my heart.

I graduated with Bachelor of Arts Degree in English Studies from the University of Letters and Humanities of Casablanca in Morocco. When I moved to London, I became a temporary personal assistant for an agency. Through hardwork and determination, I was given a permanent position as customer services assistant for the Executive Offices Group and later on, as a conferencing manager. Through these positions, I was able to hone my communication skills because I have to deal with people from various walks of life. It was truly a great learning experience for me. When I moved to DIFC Global, I was given the position of assistant centre manager. My brand of work then attracted African Minerals Limited, a client of DIFC Global, to offer me the position of office manager. This new work opened doors for me to learn new skills and techniques in managing different teams. It entailed responsibilities that facilitated the work of various departments in the company.

Without a doubt, my work experiences ignited my interest in business. I truly believe that a business degree will prepare and equip me with everything I need to know in the business industry. While I am very happy with what I have achieved so far, I know that I still have so much to learn. I want to become more knowledgeable about business administration, a niche that I am really interested in.

It will truly be an honor for me to study under the guidance of your institution. I am excited for this new chapter of my life and I know that with your world-class academic program, top-notch faculty and the perfect ambience for learning, I will be more than ready for all my future endeavors.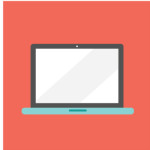 Prompts involved in the application process aren't always quite relevant, and the same goes for a personal statement for MBA courses. It serves to reason that MBA students would need to answer some questions on business. Sometimes this is true and other times it's not really the truth. Review boards sometimes shake things up, and that can confuse students. As a result, students who are up against these sorts of things will certainly want to get in touch with a professional freelance writer.
Writing Personal Statement for MBA
MBA application personal statement writing isn't hard, per say, but it does take a certain type of skill. The average MBA personal statement won't stand out, and if it does it might actually end up standing out for the wrong reasons. Issues of spelling and grammar are as important here as they are anywhere else.
Even though MBA applications are a far cry from those submitted by students who are going into a language arts program, they still have to adhere to all of the regular rules of English writing that everyone else who submits something has to.
That also means that a personal statement for MBA has to be phrased correctly. Phrasing is one of the biggest problems that most students face, since it's not something that can be taught. Business students don't sit down in a class and learn the rules of phrasing. Many of them aren't even formally accepted as rules of the English language, but they're still important.
Getting MBA Application Personal Statement
Applicants who currently find themselves writing an MBA application personal statement should certainly get in touch with our professional organization. Our writers are able to take on the complexities of the statement process. That means that those who are a little confused by an obtuse or unusual prompt should feel free to send it to us. Those who might not have the confidence it takes to write shouldn't feel ashamed to do so either. In addition, applicants who need some help with personal statement university or personal statement college are certainly encouraged to get in touch with our organization.
Do not wait any longer and contact us for the best MBA personal statement today!