As the name shows character letter is the statement about character. Our site provides you services in character letter writing, personal character letter or writing a character reference. You can also find the sample of a personal statement to see the quality of our personal statement writing service.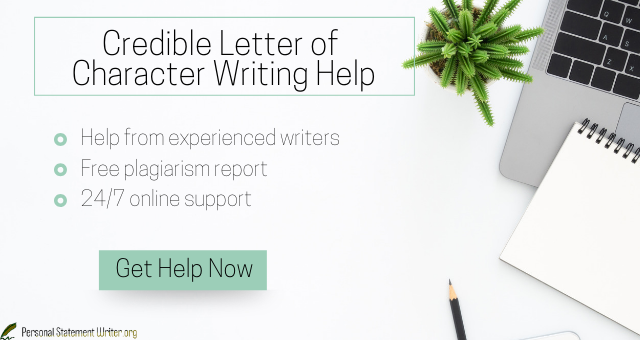 Need of Character Reference Letter
If we define character reference, it's a recommendation letter written by a person, who is your family, friend or neighbor, but not your workplace mate. This letter is also called as personal reference. Instead of speaking about your work skills and experience, character reference attests to your abilities and character. Followings are the reasons for which we required character references.
| | |
| --- | --- |
| For Court | For Immigration |
| For Job Application | To Get a House on Rent |
| For Admission | To Buy Some Property |
| For a Vendor or Business Acquaintance | For Being an Academic Advisor |
| For Being a Coach | For Volunteer Work |
Ways of Writing Reference Letter
There are different ways of writing the character letters and it depends on the purpose for which you need a reference letter.
For court: Character reference letter for the court is required only in some special cases but not in all cases. It indicates about the personality so the judge will read it once before making any decision. For the local court it should be addressed to "The presiding Magistrate" and for supreme court is should be addressed to "The presiding judge"
For job application: For the application of job the letter should be in such a way that it also indicates the abilities or the skills of the person that will helpful in his profession.
For immigration: For immigration reference letter is required almost for every country. It should indicate that person who is applying for the immigration is the respectable citizen and he is not involved in any crime or his past has no criminal record.
For admission: For admission in colleges and universities character reference letter is needed and it is given by the administration of the school from which student has completed his previous education.
To get a house on rent: Sometimes if you want a house on rent you required\ a reference and it is usually given by any of your relative or neighbor who will tell about your character.
To buy some property: In case you want to buy some property, you may be asked for the reference then you have to provide it that should be written by any of your neighbors or any known personality of your area who can tell about you.
For a vendor or business acquaintance: Some businessman or companies want reference letter for the vendor or for the business acquaintance that is written by the person who is already your client.
For being an academic advisor: People want a reference letter for the academic advisor as they think that it is necessary for the security of their kids. This type of letter is written by your school or college in which you are teaching.
For being a coach: If you have to write a letter for the coach then it is also provided by the persons you are already coaching. It will state about your personality and some of your professional skills.
For volunteer work: If you want to be a volunteer you may need a reference letter that will show you that you are eligible, and you will be supportive throughout the whole process.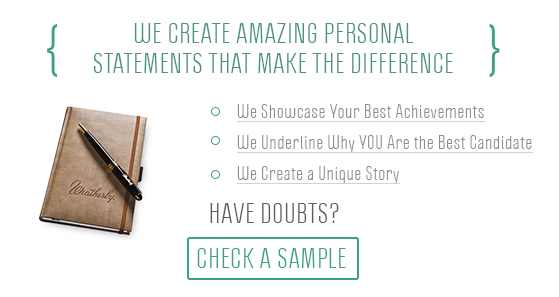 Who Can Provide You With Letter of Character Writing Help?
A character reference letter can be provided by your family, friends, teachers, clients or neighbors. But it is better to take the help of the professional writers. Professional writers can help you as they know what should write and how should write. You just have to tell about your situation i.e. for which you need the letter and your information then they will write it for you. They know how to highlight your skills for the specific field.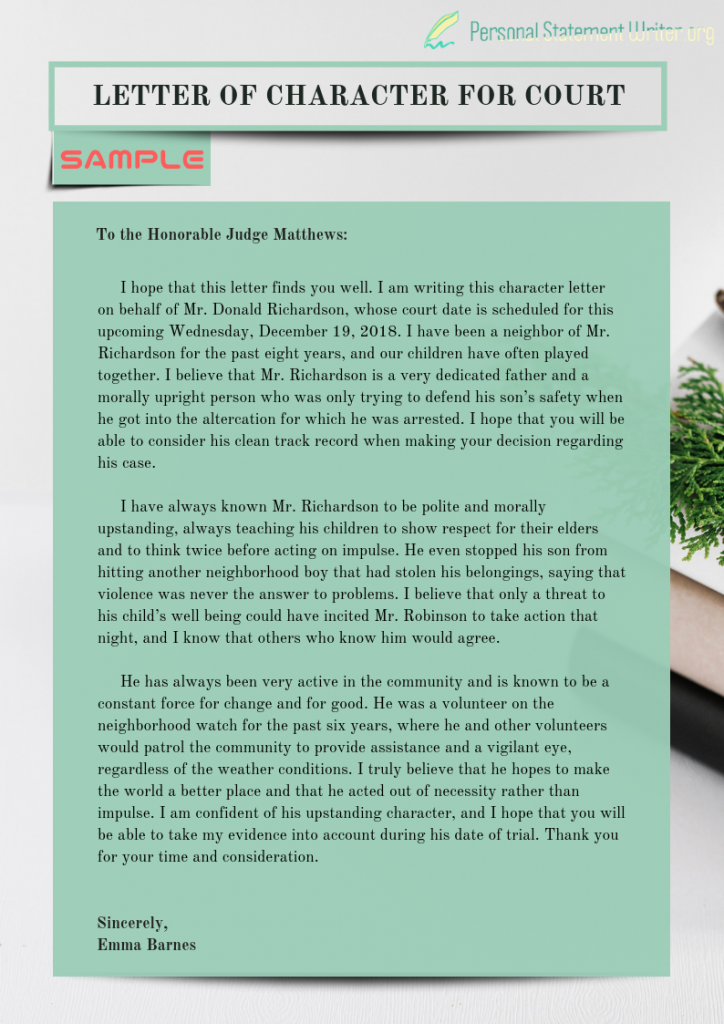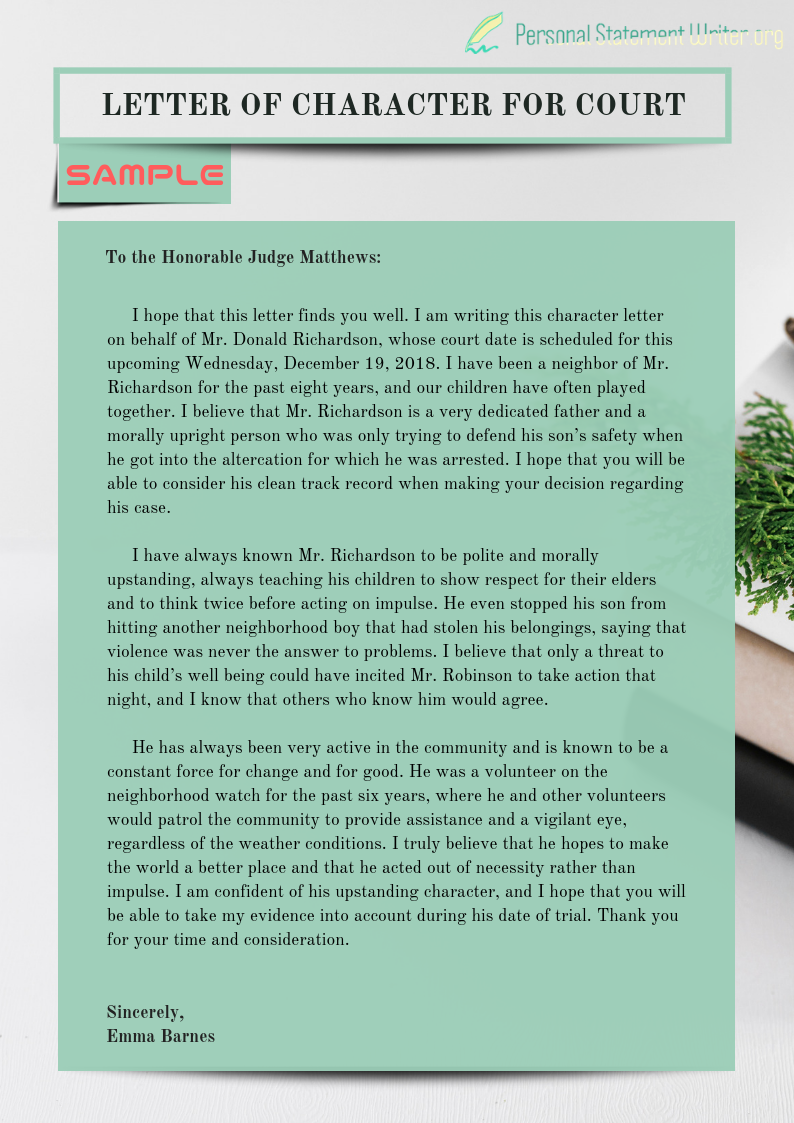 How to Plan Your Personal Character Letter?
If you are planning for the character reference letter, then our service is the best option for you. You can see different character reference letter format as well you can see different character letter samples. You can use the samples and get help from it. They show that how to write in a specific situation. You should consider the method, phrase all the questions carefully and you have to give the exact information
What to Include in the Character Letter?
The reasons for writing: The letter should start with a sentence that explains the reason of the letter writing.
How person knows you: You have to write how you know the person about which you are writing the letter and you also have to mention that how long it been that you know him.
Information about personality: You have to give the detail information about the abilities and the personality of the person about whom you are writing. It should be such that you should mention the details that are required for the position.
Contact information: At the end, you have to give the contact information like phone number or email id. So, if the reader has some question to ask he can contact you.
Important Tips on Writing a Character Reference
Followings are some important and useful tips for the writing of the letter:
Select a reference who is up-to-date: You should ask for the letter from whom you have interacted recently as he will give a more meaningful letter.
Select the people who know you well: This will assure you that the letter is positive and meaningful
Be positive: You should be particular, objective and be positive in your writing.
Choose a diverse group: If you have to give more than one reference than you should be diverse.
Be specific: You should be specific during your writing. You shouldn't tell about the professional life.
If you not sure whom you can ask to write a reference letter for you our writing service is here to help you! We craft for you any letter of character format and we provide our service in all types of reference writing with the quality. We assure you about your privacy as well.
With What Our Character Letter Writing Service Can Help You?
We can help with almost all kind of character letters, either you need writing a letter of character for court, character reference letter for job, or character reference letter for immigration or any other kind of character letter. We have expert writers, who understand the requirements of all kinds of character letters and they can write precise letters, with proper editing and formatting. We can help our clients, in either situation, if you have to write character letter for someone, but you have no idea about the content and if you need a character letter for yourself and no one is available to write it for you. Our experts can help you and write a perfect one for you.

You can find many writing services who can write character letters for you. But we are not like any other ordinary service. We offer a wide range of writing assistance from personal statement writing service to letter of character writing help and we have experts for that. You can contact us for any character letter, our experts can write that for you. We do editing and proofreading too, before sending character letter to our clients. All the letters are original and completely customized, without any error and mistake. Here are few of our guarantees:
Expert writers
On time delivery of the document
Competitive prices
Original content
No plagiarism
24/7 customer support
Revisions if required
No one knows character letter writing better than us. We have expert writers for personal character letter writing. Save your time, call us now!