How Important Is Your Law and Criminology Personal Statement?

Applying to a law and criminology program is never going to be a sure thing. If your application is not able to clearly show your suitability for the program and that you are going to be a better choice than your competition then you are going to miss out. Places are limited when compared to the number of applicants so you really do need to make yourself stand out.
More often than not there will be little to truly separate you from many other applicants when it comes to grades and other scores, so your personal statement, personal character letter or any other documents can often be the most essential part of your application. It is your chance to differentiate yourself and should be written in a way that will really grab their attention and keep it. Of course, achieving that standard is not as simple as you would like it to be.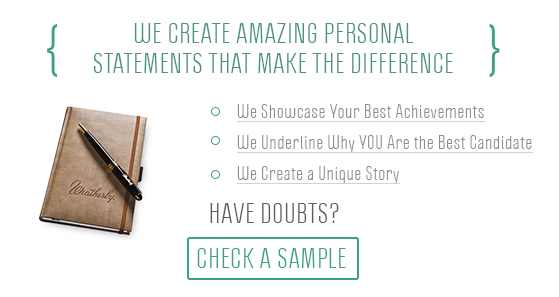 Tips for Writing the Best Criminology and Law Personal Statement

Often the first point of call when looking to write is to take a look at law and criminology personal statement examples. Personal statement examples are a great way to get ideas for writing your own statement and can also show you the areas that you need to cover. Of course one thing that you should never do is to simply copy them; this would be plagiarism and even if they did not recognize this the sample would neither reflect you or the program that you are applying to.
You should also never just accept that a sample that you find online is written well. Always evaluate it carefully to ensure that it is going to be effective. The following are some simple tips that you should consider when writing your own law with criminology personal statement or evaluating another:

Look at what the program is specifically looking for: the better that you tailor your personal statement to match their expectations the more chance you have of being selected.

Your opening is one of the most important parts of your statement: it must grab the reader's attention effectively so that they want to read on. Use a personal anecdote that is relevant and interesting or a very unusual fact. Do not use quotations as they are not looking to hear what someone else has to say.

Build on your opening and provide the reader with a story about yourself. Your statement needs to flow and draw the reader along. It should not be a disjointed list of facts about you.

Cover every area that they want to find out about you:
Why do you want to study law with criminology?
What steps have you already taken?
Where do you see your career taking you?
What skills and abilities do you have that suit you to this course of study?
What specifically attracts you to this program?

Make your writing error-free and a joy to read:
Never use clichés within your writing
Don't make any statements that are obvious
Don't repeat information from anywhere else in your application
Be clear and concise in your writing and don't use filler
Only write about things relevant to your application
Talk about yourself not others
Don't use slang or abbreviations
Don't use overly complex words or writing

Remove any errors in your writing: you must carefully proofread the personal statement that you will submit to ensure that it contains no errors that may see your application rejected.
We Can Help with Your Law and Criminology Application

If you are struggling with completing your law and criminology or forensic psychology personal statement then our specialized services are here to help you. Our consultants are some of the best available online and are dedicated to ensuring that your personal statement will be unique and perfectly written for your application. Each is a post graduate degree holder relevant to the areas in which they provide help and they all fully understand what the committee is expecting to see.
So if you want a law and criminology personal statement that is going to help you get noticed and selected just contact our affordable and reliable help here today!